Dak Prescott Makes His Opinion On Minnesota Very Clear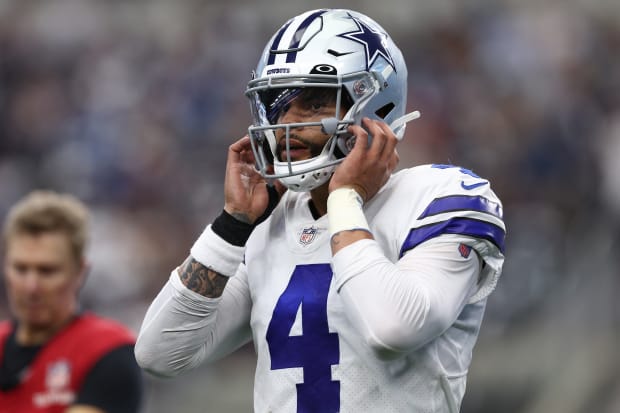 Dak Prescott and the Dallas Cowboys are set to face off against a red-hot Minnesota Vikings squad this weekend.
Prescott is making sure he doesn't take this matchup for granted — especially considering its potential postseason implications.
"This is a playoff game... We know what this means in the division. We know what this means in the NFC. It's about going up there, putting our best foot forward and making sure we put our best performance out there to show the team we are in all aspects," he said, per team insider Todd Archer.
Despite being 6-3 on the year so far, the Cowboys are third place in the NFC East — sitting behind the 8-1 Eagles, 7-2 Giants and just ahead of the 5-5 Commanders. Knocking off the 8-1 Vikings would be an excellent step in the right direction toward a guaranteed spot in this year's postseason.
The Cowboys away matchup against Minnesota will kickoff at 4:25 p.m. ET on Sunday.