Micah Parsons Makes A Promise Following Loss To Packers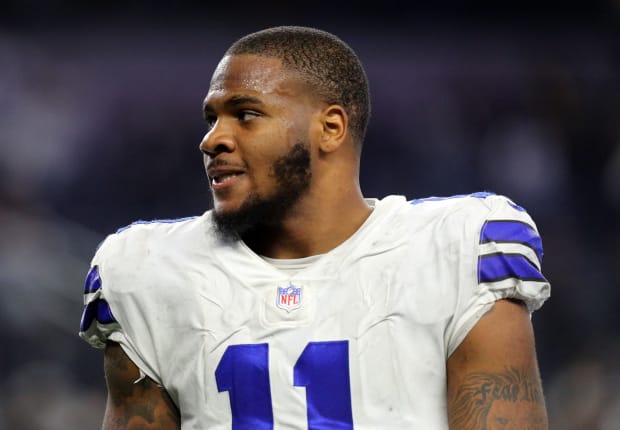 Over the weekend the Dallas Cowboys fell to the Green Bay Packers by a final score of 31-28.
The loss came despite Dallas holding a 14-point lead in the fourth quarter. The Cowboys also had a chance to win the game in overtime, but decided to go for it on a fourth down, rather than kicking a field goal.
Following the loss, defensive star Michah Parsons made a promise - he's not going to let that lead go ever again.
"We learned. We grew. S***, it won't happen again. If Dak go out there and give me that lead again, I promise we won't do that. (We'll) make sure it doesn't happen again," Parsons said via Cowboys reporter Jori Epstein.
Parsons and company will face off against the second-consecutive NFC North foe. This time, the Cowboys are traveling to Minnesota for a battle against the 8-1 Vikings.
Who will get the win?