Cowboys Used Embarrassing Motivational Tactic Before Playoffs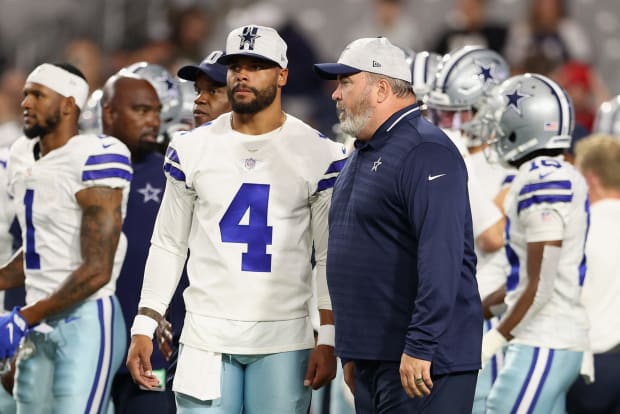 The Dallas Cowboys haven't won a road playoff game since January 1993. Only 10 current Cowboys players were alive when the organization claimed this postseason victory.
As a motivational tactic ahead of Monday's playoff game in Tampa Bay, head coach Mike McCarthy showed his team baby pictures of these 10 players.
"This past week, Cowboys' HC Mike McCarthy showed his team the baby pictures of the only 10 players on its roster who were alive the last time Dallas won a road playoff game, Jan. 17 1993," ESPN's Adam Schefter reports.
Here are the 10 Cowboys players who were alive when Dallas won this 1993 road playoff game:
Jason Peters
Matt Overton
Bryan Anger
T.Y. Hilton
Brett Maher
C.J. Goodwin
Zack Martin
Tyron Smith
Anthony Barr
DeMarcus Lawrence
The Cowboys are 2.5-point favorites heading into Monday night's game against Tom Brady and the Buccaneers at Raymond James Stadium.
Can the franchise break its long-standing streak of road playoff losses?