Dak Prescott Made Unfortunate NFL History This Season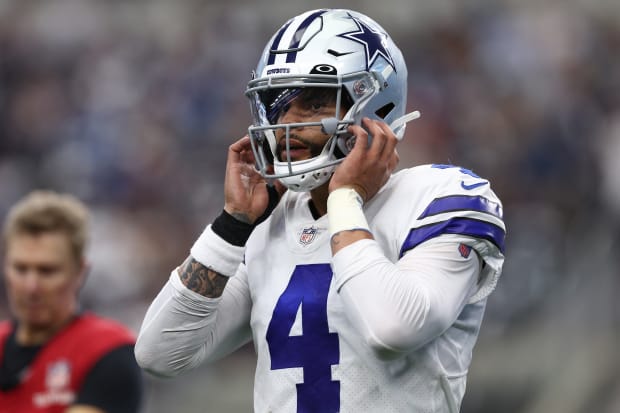 Cowboys quarterback Dak Prescott had a disappointing regular season to say the least, tossing 15 interceptions in just 12 starts.
Unfortunately for Prescott, he actually made history this season because of his inability to take care of the football.
Prescott became the first player in NFL history to either lead or share the lead for most interceptions thrown despite missing five games.
There were only two games this season where Prescott didn't throw an interception - Oct. 23 against the Lions and Nov. 20 against the Vikings.
If the Cowboys are going to make a deep run this postseason, Prescott will need to cut down on the turnovers.
The Cowboys will face the Buccaneers in the first round of the playoffs. They'll go head-to-head on Monday night in Tampa.
Back in Week 1, Prescott had 134 passing yards and an interception in a loss to the Buccaneers. He left the game early due to a thumb injury.