ESPN Analyst's Cowboys Head Coach Prediction Going Viral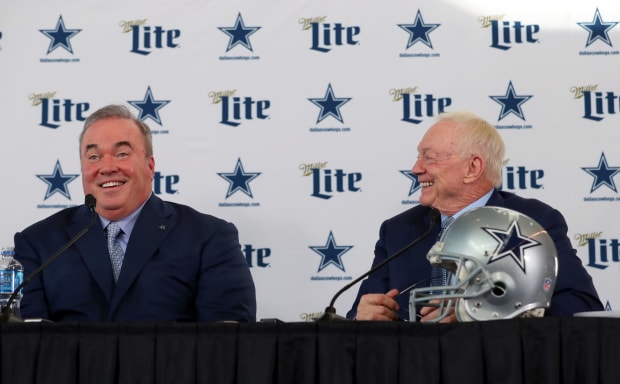 On Friday morning, an ESPN analyst was asked to predict who the head coach of the Dallas Cowboys will be in 2023.
The question was asked as the Cowboys head into a Wild Card contest against the Tampa Bay Buccaneers. Reports have suggested this could be Mike McCarthy's last game as head coach - if the Cowboys lose.
Owner Jerry Jones refuted those reports. However, fans are still curious who the coach would be if McCarthy was to be fired after the game.
ESPN's Marcus Spears thinks the answer is simple - Jerry Jones.
"Jerry Jones," Marcus Spears joked.
Obviously he's being facetious, but he raises an interest point. Jones has long been seen as the team's general manager and major decision maker - for better or worse.
Adding on head coach responsibilities is the next logical step.
Okay, okay, we'll get real. McCarthy will likely be back when the 2023 season kicks off, no matter if the Cowboys win this weekend or not.