Jerry Jones Has Brutally Honest Admission On Playoff Schedule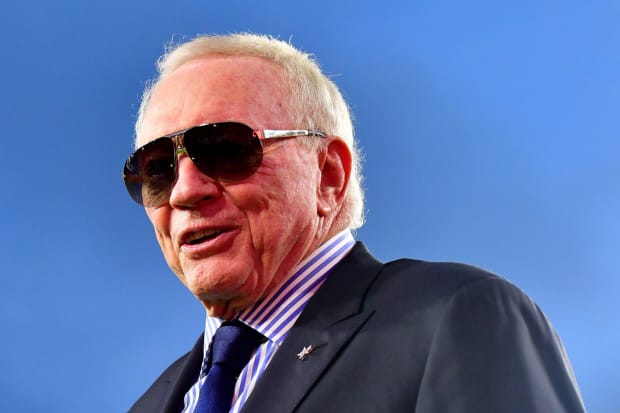 If Dallas Cowboys owner Jerry Jones is unhappy with his team's playoff scheduling, he's not saying it publicly.
Because the Cowboys played on Monday night, they will have to face the San Francisco 49ers on a short week, while the 49ers, who played Saturday afternoon, actually have an extra day of rest to prepare.
While it may not be an ideal arrangement, Jones was not complaining about it after Dallas beat Tampa Bay last night.
"Not at all. Not at all. That's what we were dealt," Jones told reporters who asked if it was "unfair" to Dallas. "We got to play in front of the nation. We got an extra day to get ready for tonight. Good thing. The result, we'll go play on a short week. We've done that Thanksgiving Day, played short weeks. . . . I don't see that being a disadvantage."
Adding to those comments during a radio appearance today, Jones said it is a "daunting" task to beat San Francisco on the road, but added that he thinks the Cowboys are "a better team" now than then they got to Tampa over the weekend.
Jerry will have to hope his team can do what the Los Angeles Rams did last year--win a wild card game on Monday night and then go on the road to win a divisional round game that following Sunday.
A victory over San Francisco would give the Cowboys their first berth in the NFC title game since 1996--the last time they won a Super Bowl.