Kyle Shanahan Makes His Opinion On Dak Prescott Very Clear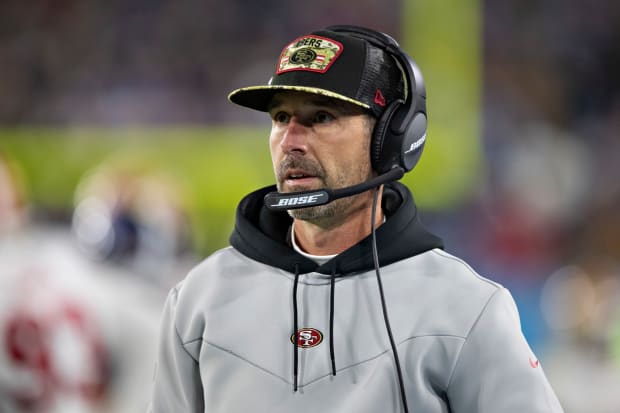 This weekend, Kyle Shanahan's league-best defense will face off against Dak Prescott and his high-powered Dallas offense.
During a press conference on Wednesday, Shanahan addressed the challenges that come along with game planning against the Cowboys quarterback.
"When you're a pure pocket passer who can make all the throws in there and read the defense really well and get the ball to the right spots and do it accurately — that's why he's had the career he has," Shanahan said, per 49erswebzone.com. "And when things do break down, he's got a knack for how to get out of that pocket and make some off-schedule plays. And that's why he has had such [a] successful career so far."
After an awful showing in Week 18, Prescott put together a near-flawless performance in a Wild Card win over the Tampa Bay Buccaneers — throwing for 305 yards and accounting for five total touchdowns.
Last year, Shanahan and the Niners contained Prescott and took down the Cowboys in a Wild Card round matchup. They'll look to do the same in this year's Divisional Round.
Sunday's game will kickoff at 6:30 p.m. ET at Levi Stadium.