Kyle Shanahan Reacts To Getting More Rest Than Cowboys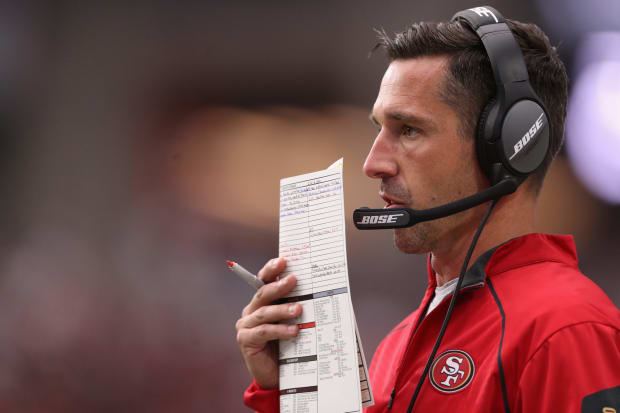 The San Francisco 49ers may have an additional advantage when hosting the Dallas Cowboys on Sunday.
San Francisco advanced past the opening round by defeating the Seattle Seahawks on Saturday. Meanwhile, Dallas eliminated the Tampa Bay Buccaneers on Monday night.
Per Kate Rooney of KRON4 News, 49ers head coach Kyle Shanahan downplayed the edge of receiving extra time between their playoff matchups.
"At this time of year it's not about recovery," Shanahan said. "It's about details and playing at a high level."
But more recovery time won't hurt. Dallas also must travel to San Francisco while the 49ers get to stay home another game as the NFC's No. 2 seed.
The NFL has typically held the Wild Card Round on Saturday and Sunday, so teams have benefitted from an extra rest day before. Yet the league added a Monday Night Football game to the schedule this postseason, creating a more noticeable discrepancy.
However, Cowboys owner Jerry Jones said "not at all" when asked if he considered the situation unfair following his team's opening-round victory.
"That's what we were dealt," Jones said. "We got to play in front of the nation. We got an extra day to get ready for tonight. Good thing. The result, we'll go play on a short week. We've done that Thanksgiving Day, played short weeks. ... I don't see that being a disadvantage."
The Divisional Round showdown starts Sunday at 6:30 p.m. ET on Fox.