Look: Colin Cowherd Picks Between Dak Prescott, Brock Purdy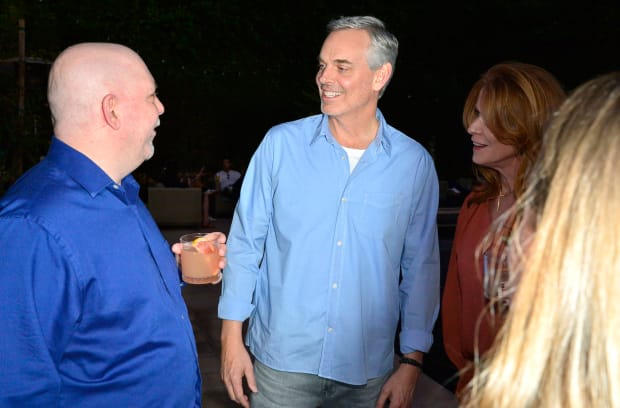 NFL writer Peter King made headlines this week when he said he'd start a franchise with Brock Purdy at quarterback over Dak Prescott.
"How strange it is to think that if I were starting a franchise right now I'd rather have Brock Purdy be my quarterback than Dak Prescott? And that sounds totally, absolutely insane, but that's the way I feel," King said on Damon and Ratto.

Fox Sports radio host Colin Cowherd offer his thoughts on this subject during Thursday's episode of The Herd.
Cowherd thinks Prescott is a better quarterback than Purdy, but he doesn't believe the gap is big enough that fans should be insulted over this debate.
"Dak now is getting in the way of wins," Cowherd said. "Folks, they were 4-1 with Cooper Rush. And Dak is better than Cooper, but the gap wasn't Josh Allen to Colt McCoy. It wasn't Patrick Mahomes to Chad Henne. The gap is Dak is better than Cooper Rush, and Dak, I think, is better than Brock Purdy. But you watched the game. The gap wasn't that large."
Purdy was the better quarterback during the Cowboys-49ers game last Sunday. He completed 19-of-29 pass attempts for 214 yards.
Prescott, meanwhile, had 206 passing yards, one touchdown and two interceptions. It was a disappointing performance for him at this stage in the playoffs.
Unfortunately for Prescott, he'll have to deal with plenty of criticism and player comparisons this offseason.