Look: Cowboys Player Injured At Practice On Thursday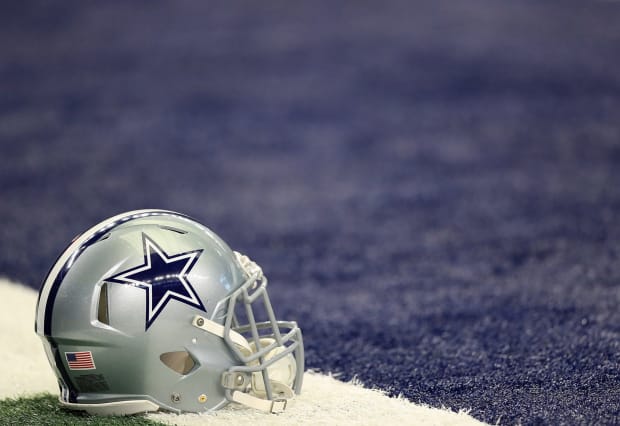 In just a few days the Dallas Cowboys will face off against the Tampa Bay Buccaneers in the Wild Card round of the playoffs.
Before Dak Prescott and Tom Brady take the field for their duel, both teams will be getting vital practice reps in the days leading up to the game. Unfortunately, that means the opportunity for injuries.
During Thursday's practice, Cowboys safety Tyler Coyle went down with an injury on kickoff drills. The injury is reportedly to his right knee.
"Tyler Coyle, who played last week vs. Washington, appeared to suffer a right knee injury during kickoff drills on Thursday," Cowboys reporter Todd Archer said.
Coyle played in his first game of the season last week against the Washington Commanders.
Dallas and Tampa Bay kick off at 8:15 p.m. ET on Monday night. The game will be broadcast on ESPN.