Look: Jerry Jones Announces Decision On Resting Players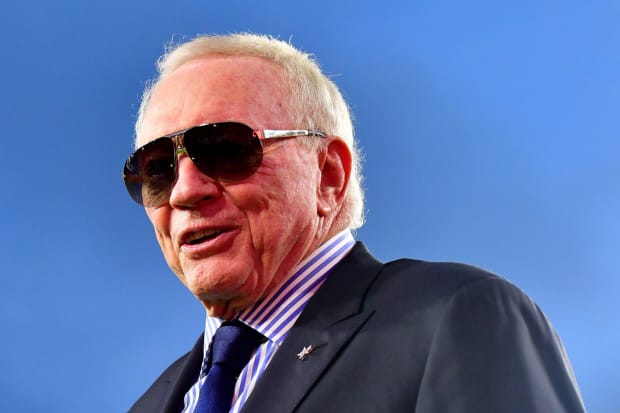 Jerry Jones has made his decision on potentially benching starters for Sunday's Week 18 game against the Washington Commanders.
The Dallas Cowboys will be at full strength for their regular season finale.
"There's too much to play for," Jones said, per team insider Clarence Hill Jr.
If the Philadelphia Eagles lose their Week 18 game against the New York Giants, the Cowboys can clinch a division title and No. 1 overall seed in the NFC with a win over the Commanders.
"I like to have the best advantage going into playoffs, so I'd like to have a home game. I'd certainly love to get a bye," Jones added.
The Cowboys are 12-4 after last week's Thursday night win over the Tennessee Titans.
Dallas has earned the No. 1 seed six times in franchise history, winning the Super Bowl on three of those occasions. The team's last No. 1 seed came in 2016.