Look: Micah Parsons' Comment On Tom Brady Is Going Viral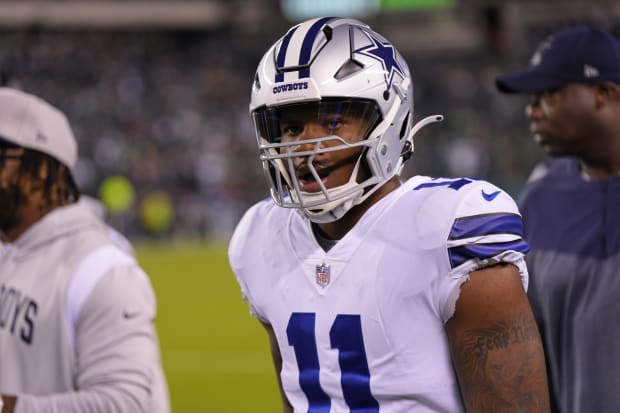 Micah Parsons is fired up to be playing against Tom Brady this upcoming Monday.
The Dallas Cowboys are set to travel to Tampa Bay to take on the Buccaneers as they try and start their Super Bowl run. The Cowboys haven't won more than one playoff game in a single season since 1995.
In addition to winning, Parsons is also hoping to send Brady off with a loss since this could be the final game of his career.
It's always cool going against Brady because, s*it, none of us know when his last game is. So, hopefully, we get the win & get to be known for being the last," Parsons said. "Like any other QB, he bleeds the same way. He's just a better QB than most. So the challenge is higher."
This will be Brady's 48th career playoff game over his 23-year career that's seen him win seven Super Bowls.
The winner of this game will have to go on the road to play one of the top two seeds in the NFC.
Kickoff will be at 8:15 p.m. ET.