Look: Micah Parsons' Postgame Text Message Revealed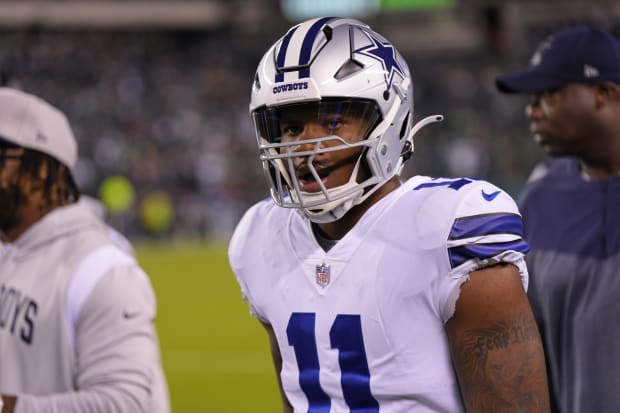 Micah Parsons was fired up following the Cowboys- blowout win against the Tampa Bay Buccaneers last Monday.
The Cowboys went out to Tampa Bay and jumped out to a 24-0 lead over the Buc before winning 31-14. The win got them into the NFC Divisional Round against the 49ers.
After the game, Parsons sent a text message to the defensive group chat where he said they can do great things if they're locked in.
"Y'all see what happens when we're locked in? We can do great things. We can do this again. Let's have the same urgency, the same focus..this week," Parsons said in the text.
In addition to holding the Bucs to 14 points, they also forced Brady into one interception and got a lot of pressure on him which threw his rhythm off.
They'll look to try and do the same on Sunday evening against San Francisco 49ers quarterback Brock Purdy.
Kickoff is set for 6:30 p.m. ET.