Look: Mike McCarthy Announces Decision On Coaching Staff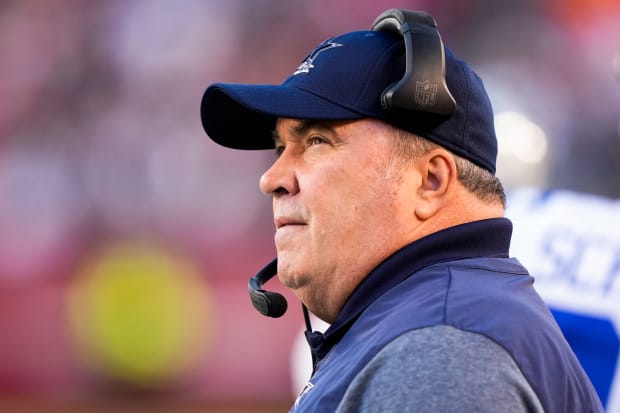 Head coach Mike McCarthy and the Dallas Cowboys are undergoing a massive coaching staff overhaul this offseason.
On Thursday, McCarthy announced the release of the following coaches:
Rob Davis (assistant head coach), George Edwards (senior defensive assistant), Leon Lett (assistant defensive line) Skip Peete (running backs), Joe Philbin (offensive line) and Kyle Valero (quality control analytics).
"We thank all these men for their hard work, dedication and contributions to the Cowboys. Each of them represented our team and organization at a high, professional level with class and commitment to making our team better. These were difficult decisions to make because each of them as a coach and person of character, combined with the experiences we've all gone through together. This is the hardest part of the business and we wish them nothing but the best," McCarthy said in an official statement, per NFL insider Jane Slater.
For the second year in a row, McCarthy and his staff failed to make it to the NFC Championship game despite deep-playoff run aspirations. The Cowboys organization is clearly looking to make some serious changes ahead of the 2023 campaign.