Look: Skip Bayless Has Brutally Honest Reaction To Kellen Moore Decision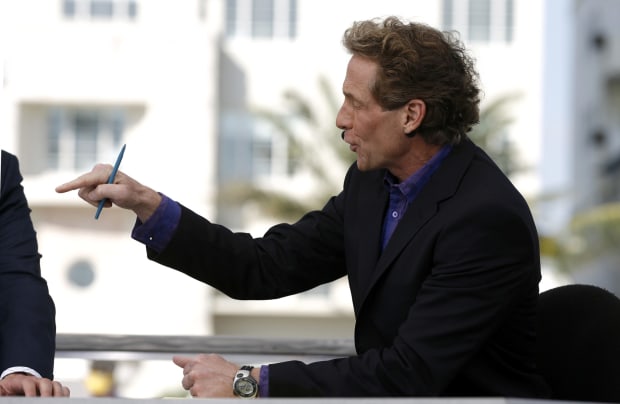 Skip Bayless sees big things for Kellen Moore upon joining the Los Angeles Chargers.
The Chargers named Moore their new offensive coordinator Monday after spending four seasons in the same role with the Dallas Cowboys. Bayless believes the hiring will take Los Angeles to the next level, but the vocal Cowboys fan also mourned the loss for his beloved team.
"It's a match made in Super Bowl heaven," Bayless said of Moore and the Chargers on Tuesday's Undisputed. "I hate to see him go. I'm shell-shocked and devastated by it, but it is now clear to me that Mike McCarthy won the power struggle with Kellen Moore."
Bayless insisted Moore will improve a Chargers rushing offense that ranked 30th in 2022 while making the most of a stacked passing attack led by Justin Herbert.
Dallas led the NFL in total yards in 2019 and 2021 while finishing three of Moore's seasons sixth or higher in points scored. The Cowboys tallied the ninth-most rushing yards in each of the last two seasons.
Cowboys head coach Mike McCarthy described Moore's exit as a "mutual decision to part ways," but Bayless claimed he got pushed out because McCarthy wanted to assume play-calling duties.
The Chargers navigated an injury-riddled season to go 10-7, but they blew a 27-0 lead in a stunning Wild Card Round loss to the Jacksonville Jaguars. Bayless thinks Moore will eliminate those late-game shortcomings and lead the franchise to its first Super Bowl appearance in three decades.