Look: Tom Brady Has Scary Message For The Cowboys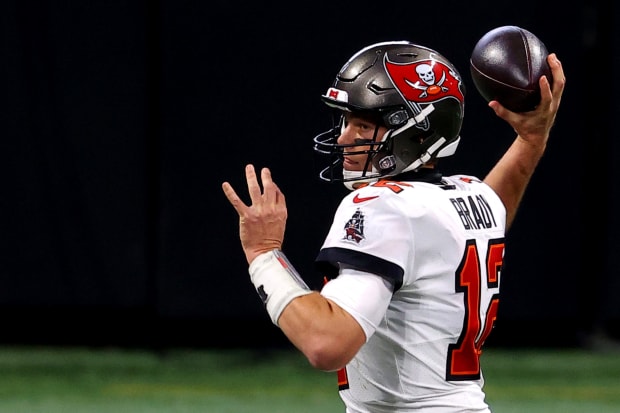 It's not often a Tom Brady-led team enters the postseason as an underdog. And if the Bucs are going to have any chance at a deep playoff run they're going to need all hands on-deck.
Unfortunately for the Cowboys that could be the case come Monday.
Speaking on his "Let's Go!" podcast, Brady said next week's playoff game could be the healthiest Tampa has been all year.
We have seven days to prepare, we've got kind of the whole week. I'm sure everyone's a little bit day-to-day right now. I'm hoping we're pretty healthy. I believe we're going to be as healthy as we've been all year, which is kind of exciting to get some guys back that haven't been in there and then see if we can go play our best football. I even said after the game, it sucks being 8-9. You're playing against teams that have way better records, 12-5, whatever it is. But you know what? The only thing that matters is who wins that day.
The Cowboys are already coming off one of their worst games of the season. A nearly fully healthy Bucs squad is the last thing the doctor ordered for Mike McCarthy and Co.