Mattress Mack Reportedly Makes Massive Dallas Cowboys Bet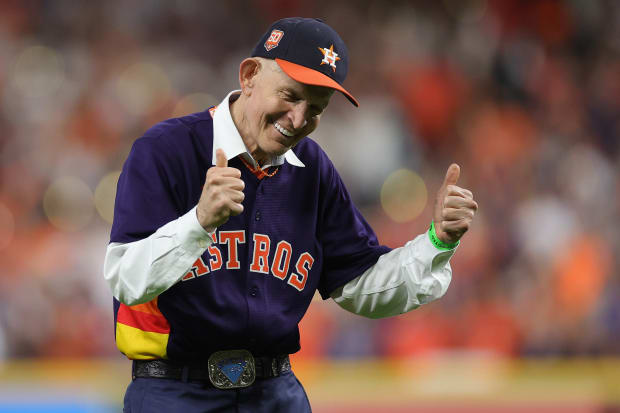 America's most famous gambler is heading back to the bookies to place another seven-figure wager. This time, he's going all-in on America's Team.
According to reports, Jim "Mattress Mack" McIngvale has wagered a whopping $2 million on the Dallas Cowboys to upset the San Francisco 49ers in the playoffs this Sunday. Assuming he took the money line (which currently sits at around +170), he stands to profit upwards of $3 million if Dallas win the game.
That win would cover Mack's most recent high-profile gambling loss. Just a few weeks ago, Mattress Mack made headlines with a $3 million wager on the TCU Horned Frogs to upset Georgia in the national championship game. TCU not only lost the game, they failed to cover the spread.
But most gamblers would argue that the Cowboys have a better chance of upsetting the 49ers than the Horned Frogs did of knocking off Georgia.
Last year Mattress Mack set a record for the highest bet ever made on a game, wagering $4.5 million on the Cincinnati Bengals to win the Super Bowl. He lost that bet too.
However, by the end of the year he was able to pocket a whopping $75 million from his wagers on the Houston Astros winning the 2022 World Series.
Suffice it to say, Mattress Mack is comfortably in the black from a betting standpoint.
Will Mattress Mack get back to his winning ways on the sports books this weekend?