Micah Parsons Reacts To Players' All-Pro List Snub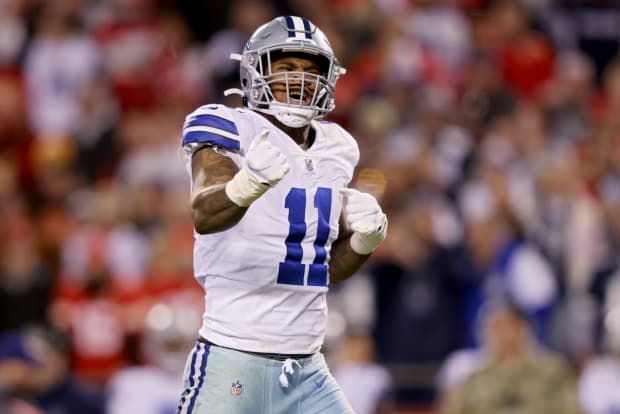 The first-ever NFL Players Association All-Pro Team was released on Wednesday and it was controversial to say the least.
Among the most notable snubs was Dallas Cowboys linebacker Micah Parsons, who has some thoughts on the list.
Taking to Twitter, Parsons said that he's too busy worrying about the playoffs to get too mad about the list and congratulated those who made the cut. That didn't stop him from nearly dropping an expletive though.
"Man I'm in playoff mode f--k that list! Congrats to those that made it tho! They deserve it !" Parsons wrote.
Parsons is in his second straight Pro Bowl season and will likely be a finalist for Defensive Player of the Year. He started every game and finished the season with 13.5 sacks, 65 tackles, 27 QB hits, 14 tackles for loss, three passes defended, three forced fumbles and three fumble recoveries.
Some Cowboys fans are hopeful that Micah Parsons' passion here will fuel him to have a great game against the Buccaneers in the aforementioned playoff game.
"YESSS!!! THAT'S WHAT I'M TALKING ABOUT!!!" one user replied.
"Let's win a Super Bowl big dawg," wrote another.
"Lion is always hungry," a third fan wrote.
We'll have to wait a few weeks to find out whether the Associated Press - voters of the official All-Pro team - agree with the NFLPA's list.
Will Parsons be snubbed twice for All-Pro this year?