NFL World Is Furious With Dallas Area Radio Hosts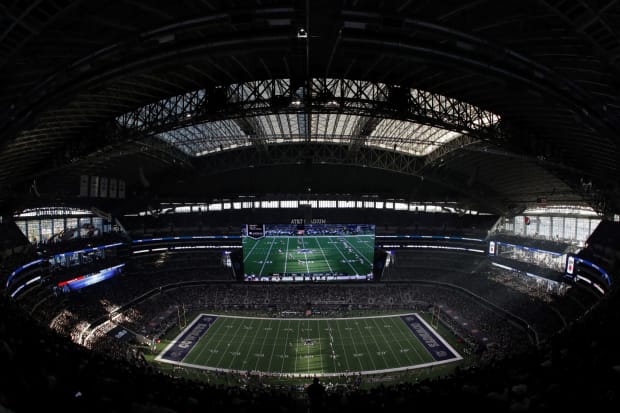 A pair of radio hosts for 105.3 The Fan in Dallas are under fire for their recent comments about 49ers running back Christian McCaffrey.
When discussing McCaffrey's impact on the 49ers, one of the hosts for 105.3 The Fan brought up the All-Pro's injury history.
"He's healthy now," he said. "In Carolina, he couldn't stay healthy. Now, he never gets hurt."
This led to a ridiculous response from the other host on 105.3 The Fan.
"We could use an injury," the other co-host said. "We really could."
NFL fans are understandably furious with these two hosts for 105.3 The Fan.
"Imagine how scared you have to be to wish an injury on a player," one fan said.
"I hate people who make comments like this and then turn around and says it was just a joke," another fan wrote. "If you say it out loud, then you meant it. Wishing injury on someone because you want your team to have a better chance to win is hideous. That man has a family to feed to."
There's no place in this industry for wishing injury on another player.
Hopefully, 105.3 The Fan handles this situation with the proper attention it deserves.