NFL World Reacts To The Cowboys' Kicker Decision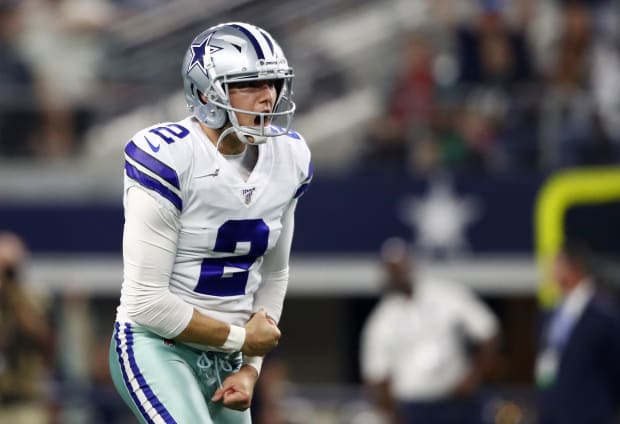 On Monday night, the Dallas Cowboys took down the Tampa Bay Buccaneers by a final score of 31-14.
They got the win without the help of kicker Brett Maher, who missed four extra points during the game. No, that's not a misprint, Maher was 1-of-5 on extra point attempts in the game.
With Maher's struggles in mind, the team decided it was time to sign some insurance. According to NFL Network insider Tom Pelissero, the team signed kicker Tristan Vizcaino.
"The #Cowboys plan to sign kicker Tristan Vizcaino to the practice squad, pending physical," Pelissero said on Twitter. "Team officials have said the plan is to stick with Brett Maher after Monday night's extra-point fiasco. But now they have insurance."
Naturally, the news started going viral on social media.
"Smart," one Cowboys blog said plainly.
"Oh that's gonna boost his confidence!!" joked another fan, referring to Maher.
"Yeah this will help the kickers confidence," said a third.
Dallas faces off against the San Francisco 49ers on Sunday night. Will Maher be the team's kicker?
We'll find out.