NFL World Reacts To What Legendary Coach Said About Tony Romo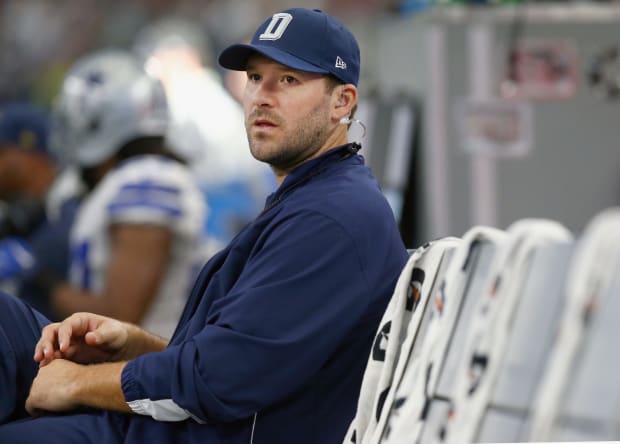 The Dallas Cowboys have been pretty fortunate to have relative stability at quarterback for the better part of 15 years, going almost seamlessly from Tony Romo to Dak Prescott. But for one legendary Cowboys coach, there's no comparison between the two.
Taking to Twitter on Tuesday, former Cowboys head coach Jimmy Johnson responded to a stat that pointed out how Romo and Dak have some identical postseason numbers. Johnson pointed out that while Romo makes more big plays, he also throws more interceptions.
"Romo may have had more big plays but more interceptions," Johnson asserted.
Cowboys fans find themselves in agreement here. Many believe that Romo simply wasn't as good as Dak. Though others believe that Romo was hindered by having to do more for a longer period of time. Still others believe that it doesn't matter since they're both not good enough:
Tony Romo is the Cowboys' all-time leading passer, but only won two playoff games in nine years as a starter with the team.
Meanwhile, Prescott is already second on the team's all-time touchdowns list but has half as many interceptions as Romo did.
Time will probably wind up proving Jimmy Johnson right - that Dak is the better quarterback.
But for many Cowboys fans, that ultimately won't matter in the grand scheme of things if Dak never delivers them a Super Bowl.