Rob Gronkowski: 1 NFL Team 'Proved Me Wrong' This Year'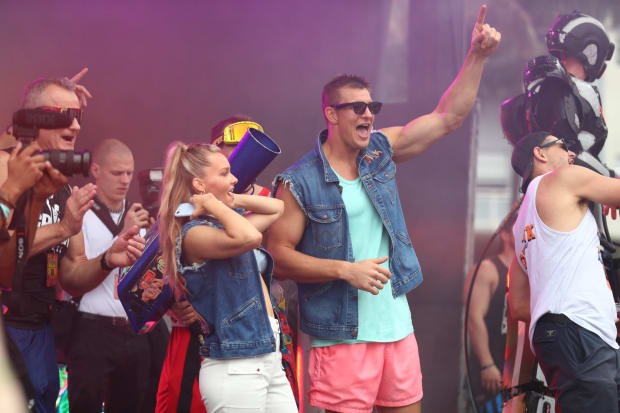 A lot of people were wrong about a lot of predictions they made for the 2022 NFL season. For former tight end Rob Gronkowski, he's ready to eat crow about one team in particular.
Appearing on Up & Adams, Gronkowski admitted that he was wrong about the Dallas Cowboys after calling them "pretenders, not contenders." He said that the Cowboys "proved me wrong" after frequently proving him right in previous years.
"When I was on air with FOX a couple of weeks ago (I said) that the Cowboys are pretenders, not contenders. They proved me wrong this year. My statement was kinda correct the previous five years, but they proved me wrong so I gotta give it to the Cowboys."
Despite his show of respect, Gronkowski was not willing to pick the Cowboys to beat the 49ers this weekend.
The Dallas Cowboys certainly bucked a number of trends this past weekend. They scored their first-ever win over Tom Brady and ended a 30-year run of playoff defeats on the road.
Dallas might finally be turning a corner and dispensing with the 25-plus years of futility that have haunted them.
If they can shock the world and upset the San Francisco 49ers this weekend, it might mean that they've finally returned to being the dominant force that they were in the 70s and 90s.
Will the Cowboys prove Rob Gronkowski wrong again this weekend?