Troy Aikman Names 'Most Unathletic' Quarterback In NFL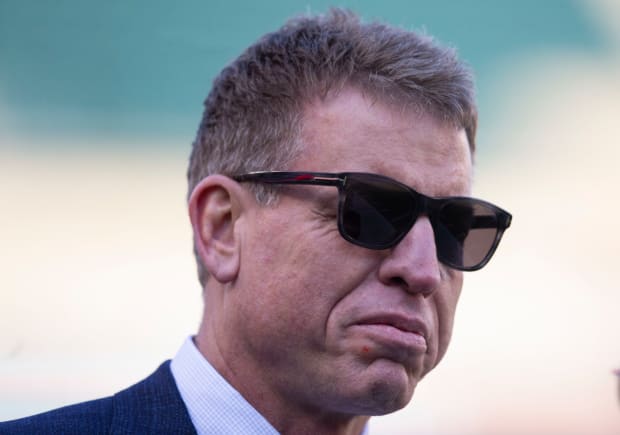 Troy Aikman has a ton of respect for Tom Brady as an all-time great quarterback in the NFL. That being said, he acknowledges that the 45-year-old signal caller is far from physically dominant.
In fact, Aikman recently named Brady as the "most unathletic" player in the league.
"He's the most unathletic quarterback in the game. I'm 56 years old and I'm pretty confident I can outrun him in the 40 yard dash," the former Dallas Cowboys quarterback said on the SI Media Podcast.
In his athletic prime, Aikman ran a 4.6-second 40-yard dash time. Brady famously ran the 40 in 5.17 seconds at his NFL combine in 2000.
Brady's athleticism has never been a huge part of his game. But despite his lack of speed, the superstar QB has found a way to win at every turn.
Brady and his Tampa Bay Buccaneers are set to welcome Aikman's former team for a first-round playoff matchup at Raymond James Stadium on Monday night.