What Tom Brady Said About Cowboys Before Monday's Game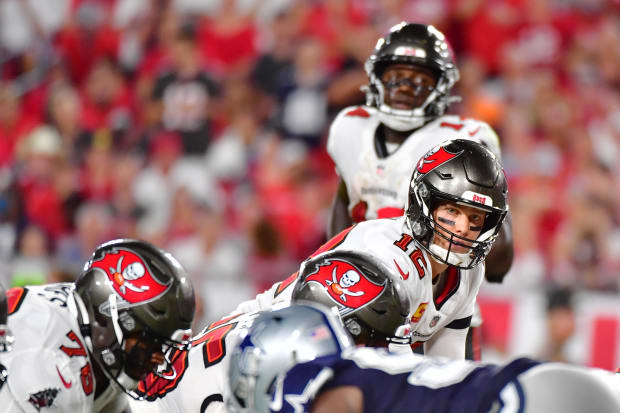 On Monday night, Tom Brady and the Buccaneers will face the Cowboys in the first round of the NFC playoffs.
The Buccaneers and Cowboys met in Week 1 of the regular season. Brady had 212 passing yards, a touchdown and an interception in a 19-3 victory.
Speaking to the media Friday afternoon, Brady offered his thoughts on playing the Cowboys in the Wild Card round.
Brady acknowledged that Dallas has a really great roster. However, like any game, it comes down to which team performs better under the bright lights.
"Yeah, they've got a great team," Brady said. "I've played them quite a bit over the years and I have a lot of respect for the organization, their history, a lot of great players. But all of it's about three hours on Sunday - Monday night - and everything's going to come down to what we do those hours. Nothing in the past, nothing about the color jerseys we're wearing. It's who's playing, what we're doing, how we're executing, how we're executing under pressure. That's what it's going to come down to."
The Cowboys are considered slight favorites over the Buccaneers.
Kickoff is set for 8:15 p.m. ET.