Breaking: Cowboys Name New Offensive Coordinator For 2023 Season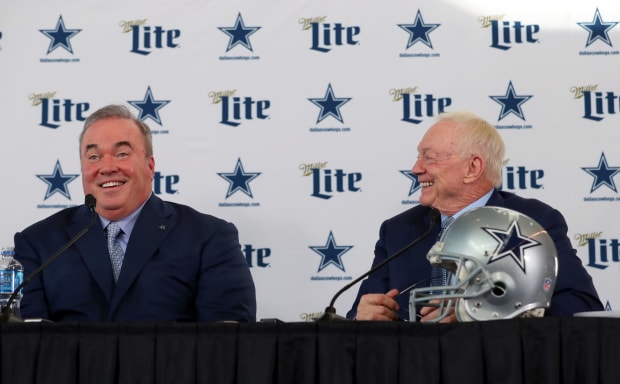 The Cowboys have officially named their offensive coordinator for the 2023 season. It turns out Brian Schottenheimer will be in charge of the offense.
Following the Cowboys' loss to the 49ers in the Divisional Round, they decided to part ways with Kellen Moore. He then became the offensive coordinator of the Chargers.
Schottenheimer, meanwhile, was a coaching analyst for the Cowboys this past season.
Cowboys head coach Mike McCarthy is confident that Schottenheimer will lead their offense to new heights in the fall.
"I am very happy to have Brian take on this key role with our team," McCarthy said. "He has been an important part of our staff already and has a great grasp of where we want to go. Brian also has an exceptionally strong foundation, history and relationships beyond his time here that translate very well into understanding what our approach to operating and executing will be for the future."
Schottenheimer has ample experience as an offensive coordinator in the NFL. He held that title with the Rams from 2012 to 2014 and the Seahawks from 2018 to 2020.
Time will tell if Schottenheimer is the right offensive mind to lead the Cowboys.