Cowboys Reportedly Have 1 Decision In Mind For Tony Pollard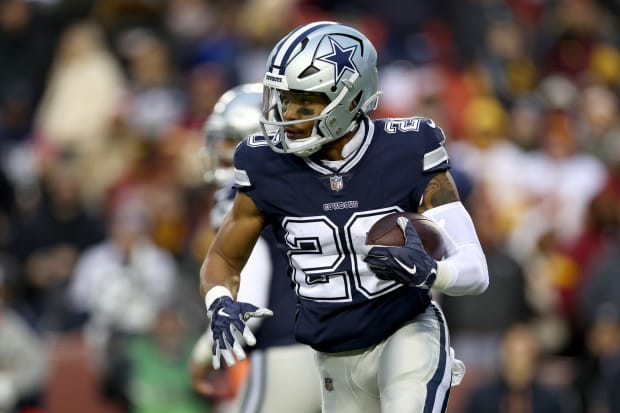 Cowboys running back Tony Pollard suffered a fractured left fibula in the team's playoff loss to the 49ers, casting some doubt around his future in Dallas. He is set to be a free agent this offseason.
That being said, it sounds like Pollard will be back in Dallas for the 2023 season.
According to Tony Pauline of Pro Football Network, the Cowboys are expected to use the franchise tag on Pollard.
Pollard would make $10 million next season on the franchise tag.
During the 2022 regular season, Pollard had 1,007 rushing yards and nine touchdowns on 193 carries. He also had 39 receptions for 371 yards and three touchdowns.
Pollard is undoubtedly the Cowboys' best option at running back. Losing him in free agency would sting.
If the Cowboys place the franchise tag on Pollard, there's a chance they restructure Ezekiel Elliott's contract. He's scheduled to make $16.7 million next season.