Football World Reacts To Cowboys, C.J. Stroud Rumor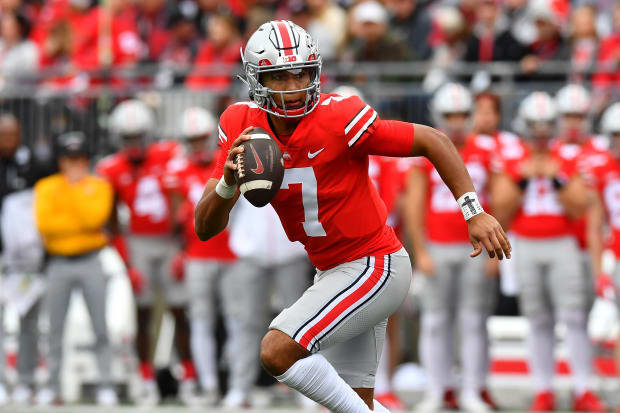 It's no question that the Dallas Cowboys were disheartened with the play of Dak Prescott against the 49ers in the divisional round. But is it enough for them to make a move on one of the top QB prospects in this year's draft?
Per Mike Fisher, Dallas is very much "intrigued" by what they've seen from Stroud over the course of his Ohio State career and could be looking to select the two-time Heisman Trophy finalist come April.
With one source telling Fisher: "I don't know the 'how, but [the Cowboys are] absolutely intrigued by Stroud.''
The football world reacted to the Cowboys rumor on social media.
"If the Cowboys draft this dude then it would be a total rebuild and would probably have to give up too much to get him. Not worth it just build your defense up and let that win you a championship," a fan replied.
"I'm 'intrigued' by Scarlett Johansson," another said. "The Cowboys and I each have about the same chance."
Could you see the Cowboys making a run at C.J. Stroud?