Jerry Jones Has Telling Mike McCarthy Comment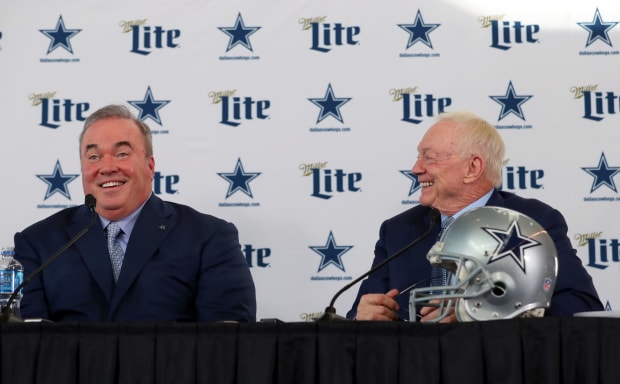 Earlier this week, the Dallas Cowboys parted ways with now-former offensive coordinator Kellen Moore.
With Moore out, the Cowboys need a new offensive play caller on the sideline.
According to longtime team owner Jerry Jones, that responsibility will now fall to head coach Mike McCarthy.
Jones says McCarthy will utilize a version of the offensive system that won him a Super Bowl with the Green Bay Packers.
"Jerry Jones said Mike McCarthy will call the plays and a version of the offenses he ran in Green Bay will be coming to Dallas," team insider Calvin Watkins reports.
With Moore calling plays in 2022, the Cowboys finished the season averaging 354.9 yards and 27.5 points per game. Despite finishing closer to the top of the league in both of those statistics, the team failed to make it past the Divisional Round.
McCarthy hasn't called offensive plays since his time as head coach for the Packers.