Jerry Jones Reveals If He Regrets The Amari Cooper Trade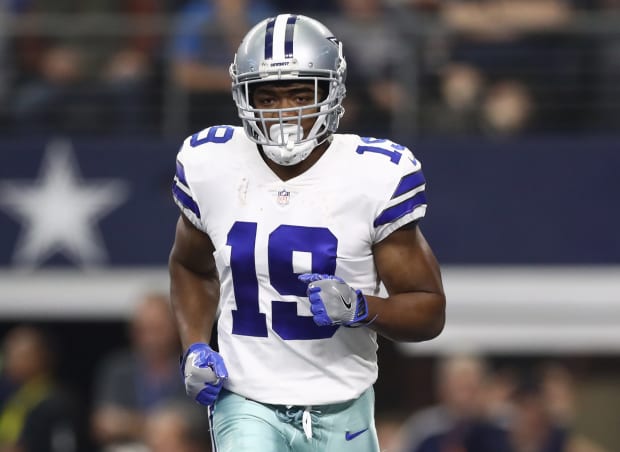 Last March, the Dallas Cowboys sent wide receiver Amari Cooper to the Cleveland Browns for a fifth-round pick and a sixth-round pick swap. While the move cleared cap space early in the offseason, it also removed a pivotal weapon from their offense.
Per Calvin Watkins of the Dallas Morning News, Cowboys owner and general manager Jerry Jones isn't second-guessing the decision.
"When I look at the salary that was involved, over $20 million a year, and I look at what we got with that salary to help this team that we wouldn't have been able to have with this team had we kept him, I like what we did," Jones said.
Cooper, who exceeded 1,000 yards in two of three full seasons in Dallas, registered 1,160 yards and nine touchdowns for the Browns in 2022. The Cowboys could have certainly used that production.
All wide receivers beyond CeeDee Lamb, led by 555 yards from Noah Brown, combined for 1,532 receiving yards. Lamb tallied 117 of Dak Prescott's 206 passing yards in their 19-12 NFC Divisional Round loss to the San Francisco 49ers.
Jones said he hoped to receive more from third-round pick Jalen Tolbert, who caught two of three targets all year. He also thought Michael Gallup would deliver "better results" in his return from a torn ACL.
Trading Cooper helped the Cowboys retain Gallup and tight end Dalton Schultz. Yet their free-agent signing, James Washington, broke his foot in August and didn't record a catch for them.
Losing Cooper stung more since the Cowboys didn't get much back in what essentially amounted to a salary dump. Jones will now need to search for a receiving upgrade after another early playoff exit.