Look: Cowboys Fan's Admission About Eagles Is Going Viral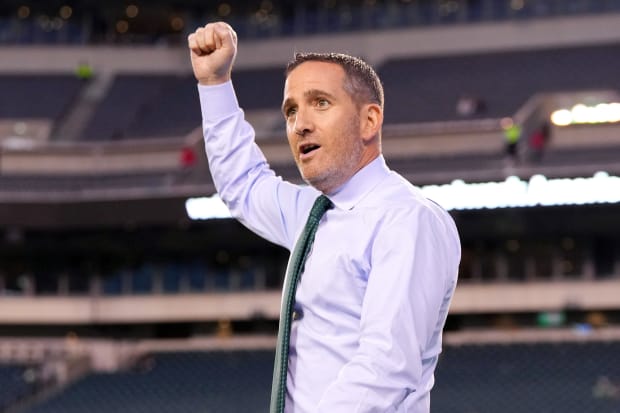 One Dallas Cowboys fan is a big fan of Philadelphia Eagles general manager/executive vice president Howie Roseman.
John Owning, who works at Pro Football Focus and is a big Cowboys fan, tweeted on Monday that he'd do something very gruesome to his body if it meant that Roseman got to lead the franchise.
"I know we all hate the Eagles but I'd cut off my left foot if it meant Howie Roseman got to lead the Cowboys franchise," Owning tweeted.
This is another way of saying that Owning is disappointed with the way that Jerry Jones has been running the team as of late.
Roseman has already won one Super Bowl with the Eagles and came very close to winning a second eight days ago. Despite losing that game, he's built two championship-worthy teams since 2017 and has the pieces to build another one for next season.
Meanwhile, the Cowboys are still looking for their first appearance in an NFC Championship Game since 1995.