Look: Dallas Cowboys Star Got A Massive Tattoo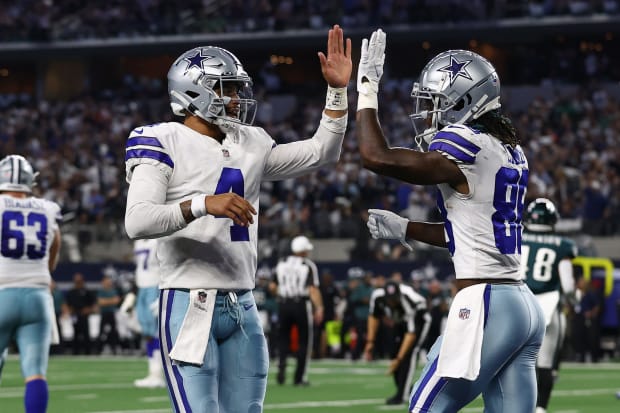 Cowboys wide receiver CeeDee Lamb has already adopted a new look this offseason.
On Thursday morning, the NFL world learned that Lamb got a massive back tattoo from artist Andres Ortega.
Lamb's new tattoo features an image of the late Kobe Bryant. Additionally, he has a jaguar, crucifix and Spartan warrior on his back.
The former first-round pick also got a tattoo of this phrase: "My Story Isn't Over"
Here's an image of Lamb's new tattoo:
For the most part, Cowboys fans are really digging Lamb's new look.
"That's so hard," one fan said.
Another fan commented, "That's clean."
Lamb just wrapped up his first season as the undisputed No. 1 wideout for the Cowboys. He had 107 receptions for 1,359 yards and nine touchdowns.
Although the Cowboys fell short against the 49ers in the divisional round, Lamb had 10 catches for 117 yards.
Lamb will try to take his game to new heights this fall.