Look: Here's Who Caught Tom Brady's Last Interception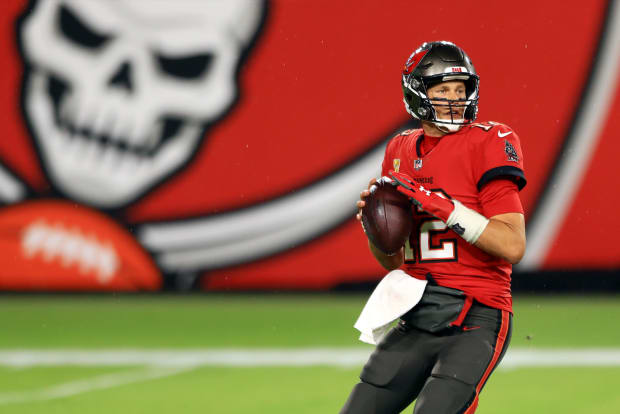 Buccaneers quarterback Tom Brady announced Wednesday morning that he's retiring from the NFL "for good." He shared an emotional video regarding his decision on social media.
"Good morning, guys, I'll get to the point right away: I'm retiring for good," Brady said. "I know the process was a pretty big deal last time, so when I woke up this morning I figured I'd just press record and let you guys know first. So I won't be long-winded. I think you only get one super-emotional retirement essay, and I used mine up last year. So, really, thank you guys, so much, to every single one of you, for supporting me. My family, my friends, teammates, my competitors, I could go on forever, there's too many. Thank you, guys, for letting me live my absolute dream. I wouldn't change a thing. Love you all."
Now that Brady's NFL career is over, Cowboys safety Jayron Kearse has the honor of saying he caught the legendary quarterback's final interception.
Kearse intercepted a pass from Brady in the opening round of the playoffs this past January.
Here's the interception from Kearse:
Kearse has five interceptions in his career, but none are more valuable than this one.
If Kearse kept this football, it could be worth a lot of money someday.