Look: Micah Parsons' Shocking Admission About The NFL Is Going Viral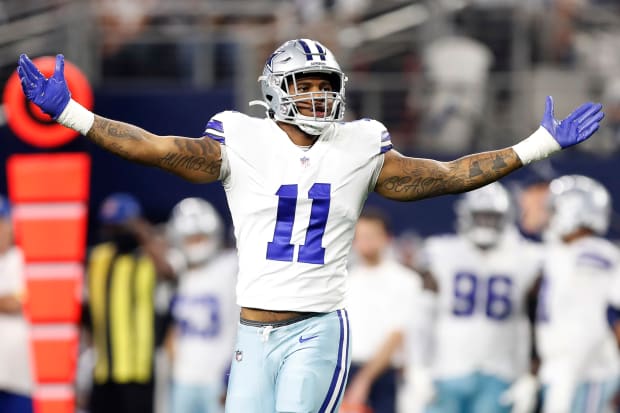 A failed physical for NBA player Gary Payton II put his trade to the Golden State Warriors in jeopardy earlier this week.
The Portland Trail Blazers' training staff reportedly pushed Payton to play through an injury with Toradol shots, per NBA insider Shams Charania.
In response to these reports, Dallas Cowboys star pass rusher Micah Parsons shared some insight about the NFL.
"Sad to say it but this is 95% of the NFL!" he wrote on Twitter.
It's no secret that NFL athletes often play through injuries, but this 95% percent projection from Parsons is pretty wild.
Parsons himself played through multiple injury issues this past season. He suited up for every game in 2022 and notched a repeat All-Pro performance en route to a finish as a Defensive Player of the Year finalist.
Parsons has missed just one game so far in his two-year NFL career.