Look: Stephen A. Smith Pays Up On Cowboys Super Bowl Bet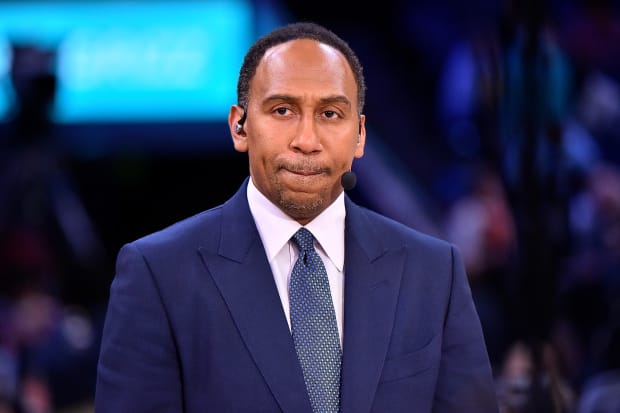 Stephen A. Smith has long been a critic of the Dallas Cowboys but that might be changing at least a little bit going forward.
Smith made a bet with famous singer and songwriter Kelly Clarkson during Super Bowl LVII. He picked the Philadelphia Eagles to win and had they won, she would've had to sing him a song.
He ended up losing since the Kansas City Chiefs won and because of that, he had to say that he loved the Cowboys.
"I love the Cowboys," Smith said on The Kelly Clarkson Show. "I said it, alright?"
Will this translate over to First Take and other ESPN shows? Maybe, but there's also still a decent chance he trolls the Cowboys a bit after a loss.
He can't get enough of it and it's led to some hilarious segments during all the shows he appears on.
He'll need to be more careful when he bets on a winner of a game in the future.