Look: XFL Announcer's Tony Romo Comment Is Going Viral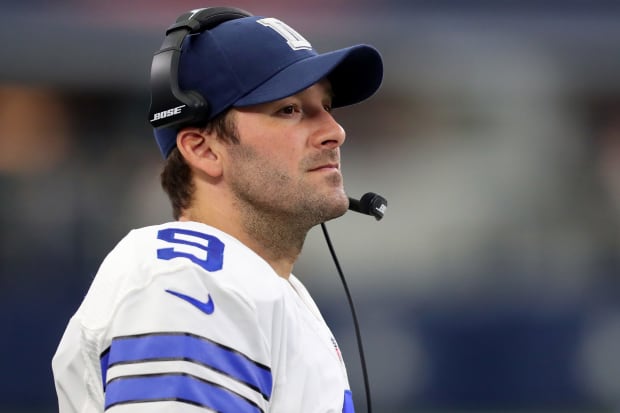 Tony Romo was catching strays over the weekend during the XFL's broadcast of Brahmas-Battlehawks.
For those who tuned in to Sunday's game, ESPN's Matt Barrie threw out a savage line in connection to the CBS analyst and former Cowboys quarterback.
After San Antonio kicker John Parker Romo hit a field goal to get the Brahmas on the board, Barrie remarked: "And by my math, you've got a Romo playing football in Texas in February."
Fans reacted to the viral jab on Twitter.
"Haha? Was I supposed to f---ing laugh, this wasn't even close to funny, this announcer wishes he was as rich as talented as handsome as Antonio Romo, he should keep his name out of his mouth," a Cowboys fan replied.
"The XFL is not disappointing whatsoever so far," a user laughed.
"He deserves it."
"I lost my s--- when I heard this," another tweeted.
"Savage. Ruthless. Iconic."
Sheesh.