Micah Parsons Explanation For Why He's Not Getting Engaged Going Viral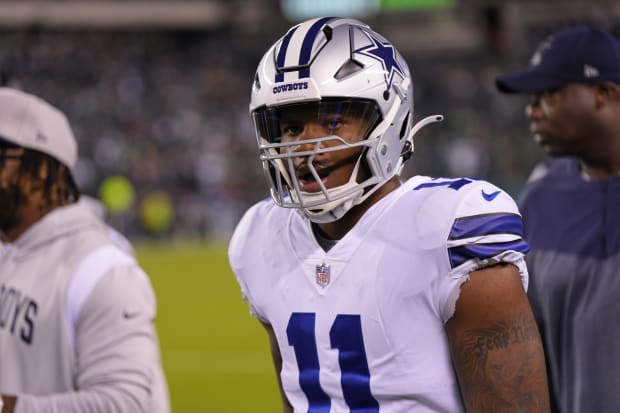 Cowboys star Micah Parsons has made it abundantly clear that he has one thing on his mind: winning a Super Bowl.
On Thursday night, Parsons' teammate Jayron Kearse tweeted, "Damn I want a ring before it's all said and done."
This led to the following response from Parsons: "I want a ring so bad my girl can't get one until I get one."
Parsons' tweet received over 30,000 likes in a little over 12 hours.
Obviously, Parsons' significant other can't be too happy about this tweet. There's no guarantee the Cowboys will win a Super Bowl within the next few years.
Cowboys fans, however, have to love Parsons' commitment to winning the Lombardi Trophy.
Since entering the NFL in 2021, Parsons has racked up 149 tackles and 26.5 sacks for the Cowboys. He has earned All-Pro honors in each of his first two seasons.
As long as Parsons is leading the Cowboys' pass rush, they'll have a chance to make some noise.