Michael Irvin's Attorney Furious With Marriott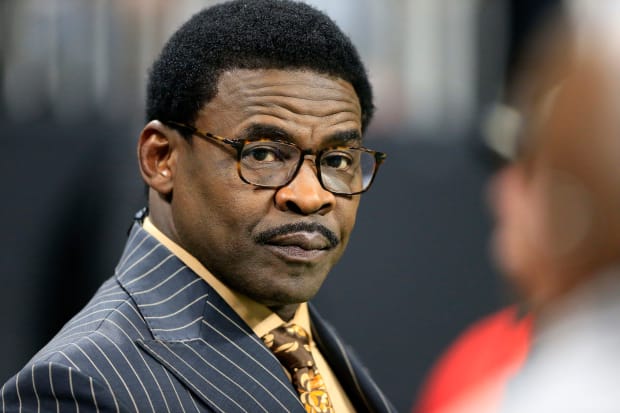 During the week of the Super Bowl, Michael Irvin's appearances on NFL Network were canceled due to alleged incident that took place in a hotel lobby in Arizona.
Irvin then filed a lawsuit against the accuser and Marriott, seeking $100 million in damages over allegedly false accusation of misconduct.
Marriott apparently has the surveillance video of this alleged incident. And yet, it won't show the video to Irvin's lawyer.
Irvin's lawyer, Levi McCarthern, is furious about Marriott's decision. He made that abundantly clear this week.
"I'm mad as hell that they're hiding this stuff that is so relevant to my client's livelihood," McCarthern told Michael Gehlken of the Dallas Morning News. "I think it is terrible they're doing that. I don't know what's on the video. None of us have gotten to see it. But I sure think that, at a minimum, Michael has got a right to see the video."
Eventually, Irvin and his legal team will most likely view this video.
Marriott has removed the case to federal court. A state-court judge recently ordered that the video be provided.
Irvin's media career could be up in the air until this matter is settled.