NFL World Reacts To Former GM's Cowboys Quarterback Suggestion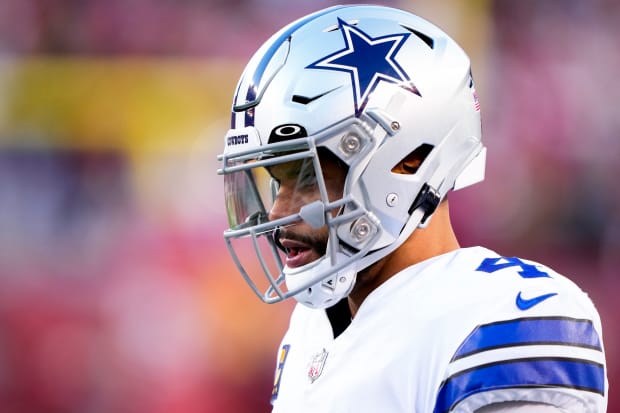 Dak Prescott has been a hot topic of debate in Dallas this offseason.
Prescott is currently signed for the next four seasons and is set to make over $49 million in 2023. That cap hit will then go up to $52 million in 2024 before it goes down quite a bit.
On Tuesday's edition of Get Up, former NFL general manager Mike Tannenbaum said that the Cowboys should both extend Prescott's contract and draft a new quarterback in this year's draft.
"I would sign him to an extension. That is a stabilizing move because you are in contention. The other thing I would do is draft somebody else," Tannenbaum said.
This led to some fascinating reactions from NFL fans on social media.
"Literally the week of the Super Bowl and they're talking about this," another tweet read.
Owner Jerry Jones can be a wild one at times so we'll have to see if he takes Tannenbaum's advice.