NFL World Reacts To Stephen A. Smith's Cowboys Admission After Bet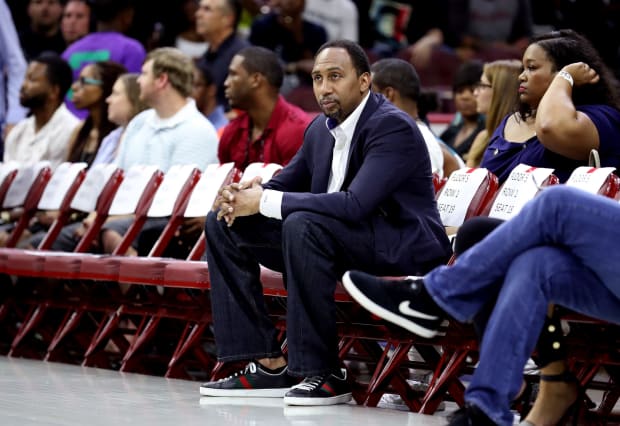 Stephen A. Smith is most famous and outspoken hater of the Dallas Cowboys on planet Earth. But he had a shocking admission about America's Team after losing a Super Bowl bet.
Last week the ESPN analyst appeared on The Kelly Clarkson Show and made a wager with Clarkson on the outcome of Super Bowl LVII. The wager was if the Eagles won, Clarkson would sing a song dedicated to his new book, but if the Chiefs won, Stephen A. would return to the show and profess his love for the Dallas Cowboys.
So on Tuesday - 48 hours after the Chiefs won - it was time for Stephen A. to pay up. Appearing on The Kelly Clarkson Show looking dejected, Stephen A. had a playful discussion with Clarkson about the Super Bowl and how the outcome surprised him. But at the end of it all, he said the words that so many fans and haters had wanted him to say for ages:
"I love the Cowboys!" Stephen A. said, to the applause of Clarkson and her studio audience.
As you might imagine, Stephen A. and especially his haters had a field day with that appearance:
Stephen A. Smith may have gotten a big laugh out of seeing the Cowboys lose in the Divisional Round of the NFL Playoffs, but it looks like Dallas is getting the last laugh by seeing him profess his love for their team.