NFL World Reacts To What Dak Prescott Said About Kellen Moore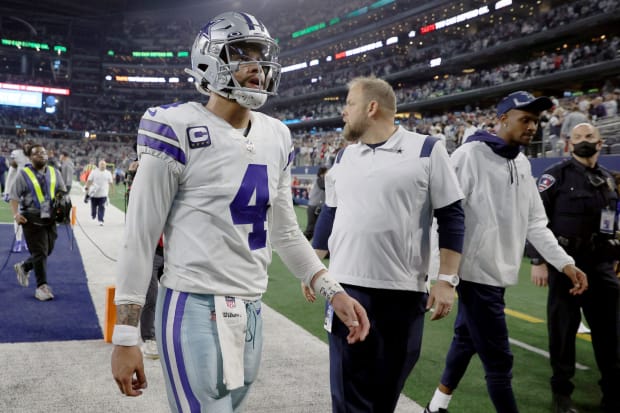 Following the Cowboys' playoff loss in January, the coaching staff parted ways with offensive coordinator Kellen Moore. It didn't take long for him to land the same position on the Chargers.
On Thursday night, Cowboys quarterback Dak Prescott offered his thoughts on Moore leaving Dallas.
"I'm upset, but I'm happy for him," Prescott said, via Calvin Watkins of the Dallas Morning News.
The reactions to this admission from Prescott have been rather harsh.
"Sorry bud, it's time for the challenge to begin," one fan said.
Another fan tweeted, "Who cares if Dak Prescott is upset? How much experience does Kellen have winning super bowls?"
"It's always hard to say goodbye to a friend," a Cowboys fan wrote. "I hope they don't move on from Zeke too."
It's easy to understand why Prescott is upset about Moore leaving for the Chargers. They've been working together since 2018.
Moore was the quarterbacks coach of the Cowboys before being promoted to offensive coordinator.
The Cowboys have named Brian Schottenheimer their offensive coordinator for the 2023 season. We'll see if he can get the best out of Prescott.