NFL World Saddened By Former Top Player's Admission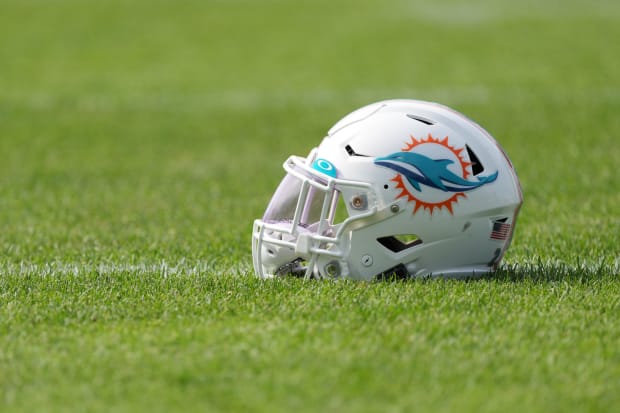 Former first-round pick Byron Jones is an NFL Combine legend. Coming out of UConn, the 6-foot-1 199-pound corner set his feet and broad-jumped an absurd 12'3"; setting not only a combine record but a world record that will likely stand for a long, long time.
On Saturday, the 30-year-old Dolphins DB seemed to indicate he was done with football. Saying that his body can no longer perform like it used to.
"Much has changed in 8 years," Jones admitted. "Today I can't run or jump because of my injuries sustained playing this game. DO NOT take the pills they give you. DO NOT take the injections they give you. If you absolutely must, consult an outside doctor to learn the long-term implications."
The NFL world reacted to Jones' tweet over the weekend.
"Now we wait and watch Byron Jones eventually run the NFLPA someday," Cowboys Nation replied.
"When I'm wrong I admit it, and I assumed a lot with Byron's situation but obviously it is more serious and a bigger problem than was let on," a Dolphins YouTuber commented. "Hopefully he is okay and can continue to play."
"Just another bad indictment of how the Dolphins are messing with the health of their players," a user said. "It's so nasty."
"Man. Pretty profound stuff here," tweeted The Athletic's Alec Lewis.
"!!!!!!!!!! Teams are willing to absolutely destroy your liver and kidneys pumping you with pain meds in order to get you numb enough to play," Tyrell Crosby replied.
"It was an honor and privilege to play in the NFL but it came at a regrettable cost I did not foresee," Jones concluded. "In my opinion, no amount of professional success or financial gain is worth avoidable chronic pain and disabilities. Godspeed to the draft class of 2023."
Jones made 103 starts in his NFL career, making a Pro Bowl back in 2018.