Report: NFL Network Removed Michael Irvin From Scheduled Super Bowl Appearances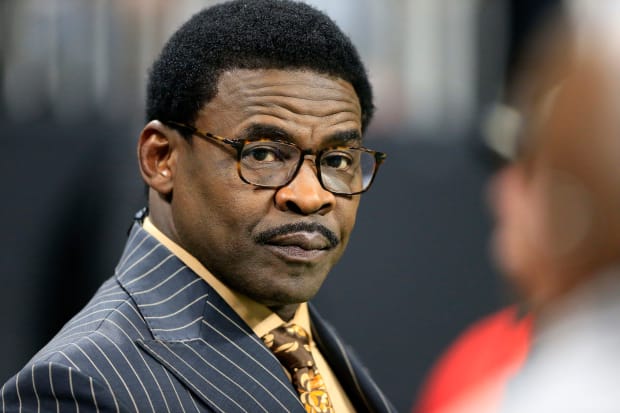 Former Cowboys wide receiver Michael Irvin won't make any more appearances on NFL Network for the remainder of Super Bowl week.
Michael Gehlken of The Dallas Morning News reported that a woman complained about Irvin's conduct during their encounter on Sunday.
Irvin, meanwhile, described this interaction as a "largely non-physical encounter." He claims he shook the woman's hand before parting ways.
Alex Riethmiller, the vice president of communications for NFL Media, released a brief statement on this situation.
"Michael Irvin will not be a part of NFL Network's Super Bowl LVII week coverage," said Riethmiller.
Irvin said he hadn't seen this woman prior to Sunday's encounter.
"Honestly, I'm a bit baffled with it all," Irvin said. "This all happened in a 45-second conversation in the lobby. When I got back after going out … I came into the lobby, and I talked to somebody. I talked to this girl. I don't know her, and I talked to her for about 45 seconds. We shook hands. Then, I left. … That's all I know."
Irvin indicated that a video of this encounter is available.