Stephen A. Smith Explains Why He Hates The Cowboys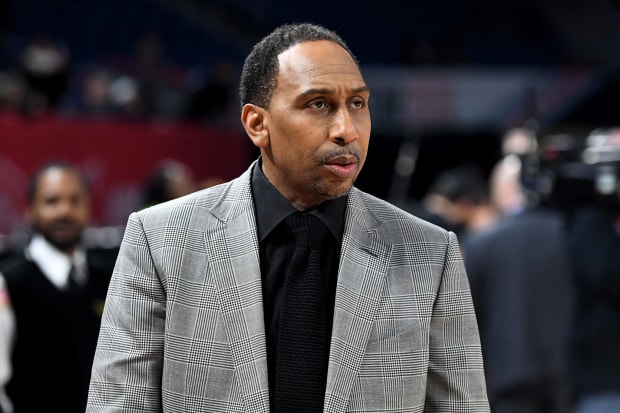 Stephen A. Smith has turned his Dallas Cowboys hatred into a profitable gimmick.
The ESPN personality is usually the first one laughing when "America's Team" loses. Tune into First Take on any day, and you're liking to hear Smith bashing the Cowboys.
The Ringer's Kevin Clark asked Smith why he finds the team's shortcomings so funny. Smith explained why he rants about the Cowboys by ranting about the Cowboys.
"It has nothing to do with the Cowboys. It has everything to do with their disgusting, nauseating fanbase, which I can't stand," Smith said. "That's who they are."
While he wished Cowboys players "nothing but the best," he called their fans an "entitled bunch of snobs." Smith thinks they would expect to win next year's Super Bowl even after a one-win season.
"They don't take any time to smell their own stench," he continued. "They can pass gas; they'll tell you it's perfume. They think they deserve all the back pages. They walk around like they're champions -- they ain't won a damn thing in 28 years."
As a result, he takes pleasure from their suffering.
"They are just so annoying that nothing pleases me more than to watch a Cowboys fan miserable."
The more honest answer for Smith's disdain is probably that it's good for ratings. If anything, outsiders resent the Cowboys because First Take and other shows devote an inordinate amount of time to them.
Whether it's an act or genuine contempt, Smith seems to enjoy mocking the Cowboys. They gave him some solid material when getting eliminated from the playoffs in the NFC Divisional Round.