Look: Cowboys Made Interesting Odell Beckham Jr Decision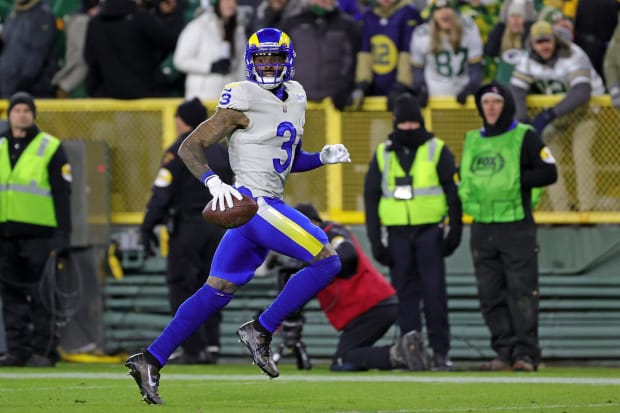 Veteran wide receiver Odell Beckham Jr. held a workout this Friday in Phoenix for NFL teams. Believe it or not, the Cowboys weren't in attendance.
"The Cowboys did not send anyone to Odell Beckham Jr's workout in Phoenix. But that doesn't reflect a lack of interest," Cowboys reporter Clarence Hill said. "They are comfortable with the player."
Hill added that Cowboys owner Jerry Jones was "wowed" by Beckham's mother.
For those confused by that remark, Jones told reporters last week that he had indirect contact with Beckham and his mother.
"He's somebody that I have the same kind of interest that I had in him during the season," Jones said.
Beckham has not played since Super Bowl LVI. He suffered a torn ACL in the Rams' win over the Bengals.
Now that Beckham is over a year removed from his injury, he should be ready to make a difference for an NFL team.
Time will tell if the Cowboys want to add Beckham to their receiving corps for the 2023 season.