Look: Michael Irvin Gets Emotional During Press Conference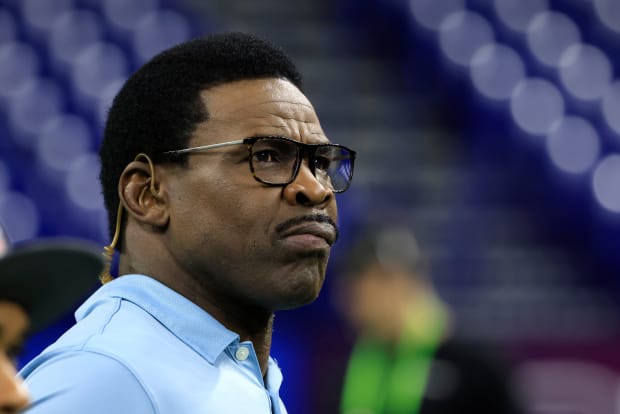 Cowboys legend Michael Irvin addressed his lawsuit against Marriott in an emotional press conference on Wednesday.
Prior to this year's Super Bowl, Irvin was accused of harassing a worker. Marriott had footage of this alleged incident.
Irvin's attorney, Levi McCathern, viewed the Marriott's video. After seeing the video, he said, "The allegations are nonsense."
Two witnesses who were at the Marriott with Irvin saw this incident. They backed Irvin's side of the story.
Irvin is grateful for those witnesses being with him during that moment on Feb. 5.
"Had I not said to these guys, 'Let's go outside and take that picture,' they wouldn't have been with me," Irvin said. "That would have been a moment that I had alone. No one would have listened to what I have to say. No one would care what I have to say. I just got emotional thinking about it because I'm struggling with that."
Irvin is suing Marriott for $100 million. His legal team filed a motion in federal court for the video of this incident to be released.
We'll continue to provide updates on Irvin's situation.