Look: Michael Irvin Makes Surprising Decision In His Lawsuit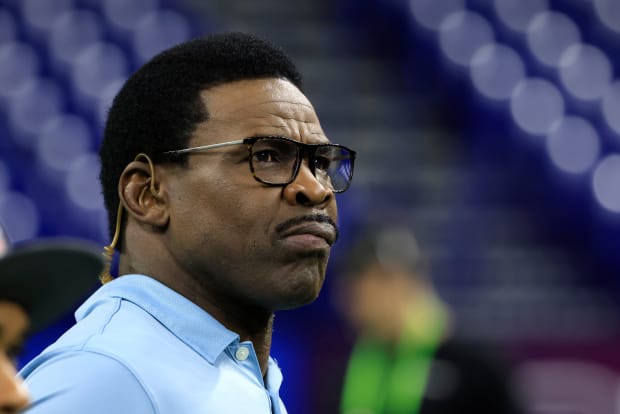 In a surprising turn of events, Cowboys legend Michael Irvin has dropped his $100 million defamation lawsuit against Marriott.
Court records show that Irvin's attorney, Levi McCathern, filed a notice of dismissal on Monday.
In February, allegations of misconduct were made against Irvin. In their court filing, Marriott accused the Hall of Famer of "flagging down" a Phoenix employee as she walked from a bar area in the lobby. He allegedly told her he found her attractive.
There hasn't been any reports yet regarding a settlement between Irvin and Marriott. The fact that he dropped his lawsuit is interesting though.
McCathern has vehemently denied the allegations made against Irvin several times over the past few weeks. He even referred to them as "hogwash" in a recent statement.
"Marriott's recently-created account goes against all the eyewitnesses and Michael's own testimony as well as common sense," McCathern told Michael Gehlken of the Dallas Morning News. "We will release the video next week. There is no sexual assault. The fact Marriott is taking the position that it is is an insult to all of the true female victims out there."
Irvin's legal team has reviewed the video of this alleged incident, per reports.