Major Cowboys Cut Would Reportedly Not Be 'Surprising'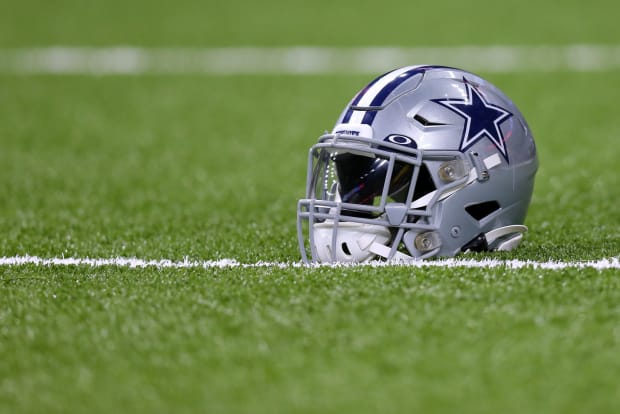 The Dallas Cowboys have a big decision to make at running back this offseason.
Ezekiel Elliott is set to account for $16.72 million against the salary cap this season, though everyone knows that's about to go down. It's long been rumored that he will have to take a pay cut to stay with them, but there's also a possibility he becomes a free agent.
According to ESPN's Dan Graziano, it "would not be surprising" to see the Cowboys cut Elliott.
The Cowboys can save close to $5 million by releasing him and up to $10.9 million if they designate him as a post-June 1 cut.
If they do that, they'll have more money to pay Tony Pollard, who is a better option than Elliott right now.
Pollard finished this past season with 193 carries for 1,007 yards and nine touchdowns while Elliott finished with 231 carries for 876 yards and 12 touchdowns.