NFL World Reacts To Dak Prescott's Contract Admission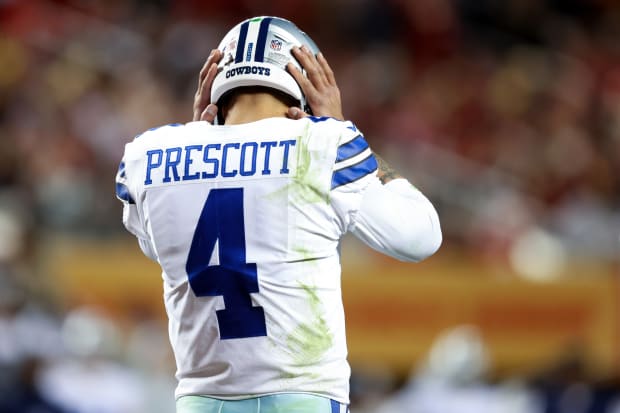 The Dallas Cowboys and Dak Prescott are expected to enter contract negotiations soon.
Prescott has spent seven seasons with the organization and is excited for many more based on a comment that he made on Tuesday.
"I'm excited to be a Dallas Cowboy," Prescott said. "Always dreamed to be here. Now that I'm here, I don't expect to play for any other team. Now, it's just about winning. I'm looking forward to an extension but when that time comes, it'll happen."
Prescott is currently signed for two more seasons and is guaranteed to get $31 million this year. Despite that, the team wants to lower his $49.1 million cap hit and an extension would get that job done.
Cowboys fans are excited about the future with Prescott.
Prescott has led the Cowboys to the playoffs in back-to-back seasons but has yet to advance them past the NFC Divisional Round.
He'll try to accomplish that feat next season.