NFL World Reacts To Marriott's Troubling Michael Irvin Allegations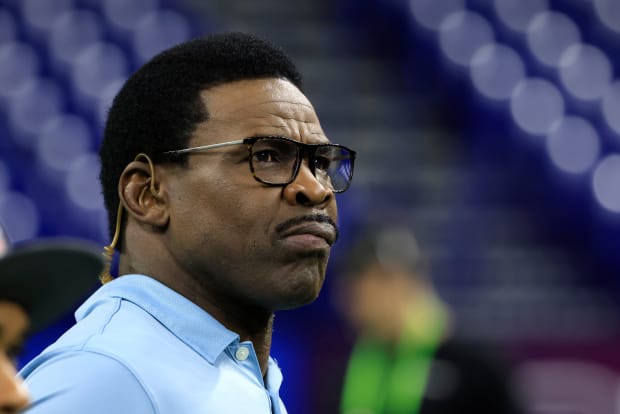 Marriott has reportedly revealed its side of the Michael Irvin story over the weekend.
The Hall of Fame receiver finds himself in a battle with the hotel chain after a female employee alleged he made an unwanted sexual advance towards her.
In an excerpt of the court filing via The Dallas Morning News, Marriott claims Irvin asked the employee if she ever had "a big Black man inside of [her]" before attempting to grab her hand.
Irvin also reached out and touched the victim's arm during this conversation without her consent, causing her to step back, becoming visibly uncomfortable. ... Seeing that other hotel employees were in the area and wanting the interaction to end, Irvin then stated that he would come back to find her sometime that week when she was working.

... After Irvin finished leering at the victim and turned back to Employee 1, he said aloud, 'She bad,' 'She bad,' 'I want to hit that,' and slapped himself in the face three times, saying, 'Keep it together, Mike.'
The NFL world reacted to Marriott's claims on social media.
"Yeah I think that video would've been out if it was in their favor. Irvin about to own all the Marriott Hotels," a user laughed. "Nah but we'll see."
"Employee says he asked if she knew about 'having a big Black man inside of [her]' and touched her arm."
"Not exactly shocked if they are true. Never understood how he got on air in the first place," another said.
Irvin's lawyer has called Marriott's statement "total hogwash."