NFL World Reacts To Odell Beckham, Cowboys News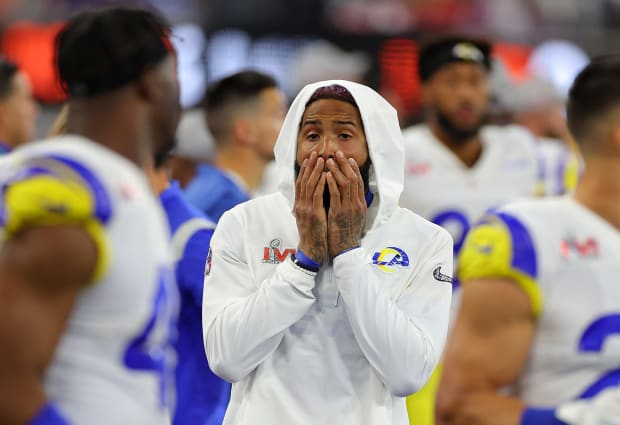 The Cowboys have been linked to Odell Beckham Jr. since the second half of the 2022 season. Though a deal hasn't been finalized, it sounds like things are trending in the right direction.
According to Jordan Schultz of theScore, Beckham and the Cowboys had "positive discussions" this offseason.
Dallas wants to work out a deal with Beckham, per Schultz's report. However, the former All-Pro is seeking a multi-year contract.
Judging by the reactions on social media, Cowboys fans want the front office to sign Beckham.
"Not saying OBJ to Dallas wouldn't complete my life as a LSU/Dallas native, but this still feels risky af," one fan said.
"I'm not nearly as excited for this one as I would be for DHop," a second fan tweeted. "OBJs injury history on that knee really makes weary about signing him."
"I will believe it when I see it," another fan wrote.
Cowboys owner Jerry Jones has made it known that he's interested in Beckham.
"He's somebody that I have the same kind of interest that I had in him during the season," Jones said, via ESPN's Todd Archer.
Do you think the Cowboys will sign Beckham this offseason?